Profit

com

…by Definition

Pr

ofitcom

P

ublic

R

elations and Marketing Communications focused

Pro

fitcom

Pro

fessional and experienced storytellers and marketers

Pro

fit

com

Integrate or fit PR and Communication strategies and tactics into the Marketing mix to leverage opportunities
Profit

com

Contributing to your bottom line

profit

ability!

Profit

com
Com

munications infused with core writing and editing depth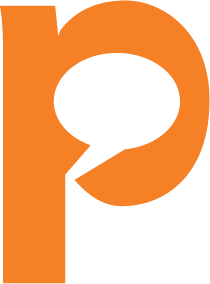 Profitcom is a uniquely nimble PR and Marketing Communications business.  We've had the pleasure of working with a wide variety of clients and colleagues throughout the Delaware Valley and beyond for nearly two decades. We listen to our clients. We learn about their business. We share ideas.  Even better, we provide solutions to challenges and opportunities.  And we produce results that are strategically memorable!
If you're looking for a team that genuinely cares about you and your business growth, you've come to the right place…Profitcom!
---
What Our Customers Say
Profitcom took the time to learn our business, asking appropriate questions, visiting our community and interviewing our customers. All this to help us identify the most powerful talking points for reaching out to the market. Profitcom brings much energy and enthusiasm to their projects and clearly becomes part of the communication team. Not surprisingly, there is a schedule and budget that is carefully managed so that the project gets done on time and within approved dollars.
William Janson
President & CEO
The Pines at Whiting
Thank you for all of the work you have done to help us professionally communicate with our prospects and clients using email marketing communications over the last five years. With your help, we have made significant strides in establishing our brand within the business community. Please know that we greatly appreciate all of the work that you and your team have done for PROXUS.
Jeff Green
Principal
PROXUS
As a proven business leader and professional with exceptional personal connectivity and communications skills, Debbie Israel was selected to co-chair the Leadership Task Force for the pastoral transition process at Upper Dublin Lutheran Church. Coordinating and directing a 20+ eclectic group of the church leadership with strong personalities and opinions towards a productive outcome was a challenge which Debbie accomplished with grace, precision and determination. In a very tight time-frame, the group met and exceded its mandate. We were blessed to have had her in this crucial leadership role.
Kent C. Griswold, PhD, MBA
UDLC Transition Team Leader (2011 / 2012)