Simple Tips for Responsive Web Design
By Jody Richwagen
Profitcom Email + Internet Marketing Collaborator
[dropcap]B[/dropcap]ecause the majority of Google searches in the U.S. are now initiated via smartphones – as opposed to desktop or tablet browsers – it is more important than ever to create or implement a mobile-friendly website design for your business. In addition, a responsive website maintains your organic search engine visibility, and may offer a leg up over competitors, in terms of SEO and lead/sales conversion.
In his post, Responsive Web Design 101 for Small Business, Brad Shorr of Straight North gives us five key points for efficiently and effectively shifting your current web design to a mobile-responsive design.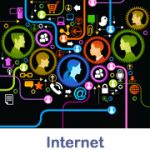 Simplify. Whittle your top-line navigation links to no more than four or five of the most important items, (think Contact, About Us, Buy Now, etc.) which will be anchored to the top of the page, no matter where the user scrolls.
Use content efficiently. Pare down website text, eliminate unnecessary content and use subheadings to facilitate quick and easy reading on mobile devices.
Avoid complex design. Don't distract users with complex web design and images. Keep it simple, with the users' attention span and page loading time in mind. Use PDFs, JavaScript and rotating banners sparingly.
Prioritize. Decide the order in which your content will appear: images, introductory text, calls to action, informational text. While this process can be difficult and time consuming it will force you to carefully consider how you will present your business for maximum impact.
Get feedback. Before your mobile site goes live, ask employees or customers to explore it. They can tell you if it's organized appropriately for mobile access, and whether or not it's easy to use. Now is the time to make changes, rather than fixing problems after the site is live and active.
For more information about how responsive web design can work for your business, or to discover how Profitcom can help you build or update to a more responsive website, please call 484-681-9516 or email Profitcom President and PR + Marketing Strategist Debbie Israel at debbie@profitcom.net, or Email + Internet Marketing Collaborator Jody Richwagen at jody@profitcom.net.