Would you delegate your media relations to your bookkeeper?
By Debbie Israel, APR
Owner & PR + Marketing Strategist
Why is it so important when choosing a PR company to partner with people who are skilled in knowing how to work with the media?  I know, that sounds like a classic entrapment question.  There are a multitude of reasons, far too numerous to mention in this post, but what I will share with you are some of Profitcom's keys to success in getting prime placements (see photos / link to KenCrest story below) for our clients. These are timely and comprehensive, contain local / regional elements, are placed in the right section and most importantly, tell a compelling story that otherwise would remain untold.
"Surefire" Media Relations Fast Five

1. Understand the infrastructure of today's media companies to determine whether they are a stand alone or are part of a larger multi-media group (regionally/nationally) to optimize story-sharing where possible.
2. Establish relationships with key segmented editors and reporters, keeping the lines of communication open and follow-up more times than you can imagine!
3. Explain in a succinct manner the relevance of each particular story to that media venue's traditional / online readers, viewers and listeners – in other words, sell the sizzle!
4. Be proactive: This is code for working two to six months in advance of specific deadlines (if possible) to ensure prime placements with an estimated word count range of 600 – 1,000+ accompanied by photos, captions and video, versus a reactive 200-word effort that gets squeezed in (somewhere) just in the nick of time without any photos or video.
5. Remember, "timing is everything," and without it even the best PR counselors and media-relations specialists become limited on what they can do on behalf of their clients.
Making Media Relations Work
See one of Profitcom's recent media relations efforts that incorporated all of the above, resulting in the placement of a 1,500-word article on the front page of The Mercury's business section, prior to KenCrest's annual fundraiser. In addition, this article had an opportunity to be shared in many regional sister papers both traditionally and digitally.  Oh, we forgot to mention, 16 regionally-oriented photos with captions accompanied this story in the digital version and 10 in the traditional version.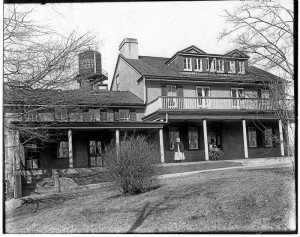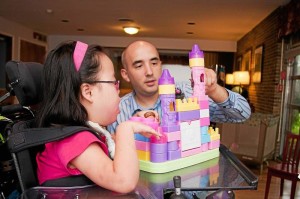 KenCrest has supported a community for 110 years
KenCrest's past has helped shape its present and future
By Donna Rovins, The Mercury
Tuesday, September 15, 2015
When Sister Maria Roeck, a Lutheran deaconess, came to the Kensington section of Philadelphia in 1905, she could not have dreamed how extensive her influence would become.  <<Read more>>
Like the sounds of the way we think and work at Profitcom?  Terrific…let's arrange to talk about your media relations program and how we can successfully help you tell your stories.  Email Profitcom Owner & PR Strategist, Debbie Israel or call the office at 484-681-9516.